Higher education institution

Carl von Ossietzky University of Oldenburg, Germany

Department
Department of Business Administration, Economics and Law

Academic team
Prof Dr Klaus Fichter
Kim Parohl
Anne Seela
Every year, 15 to 20 students at the University of Oldenburg receive the opportunity to participate in the challenge-based module 'Sustainable Venturing'. The main focus of the multi-award winning module is to develop entrepreneurial competencies for the realisation of environmental innovations and sustainable business models. Guided by academic staff, student participants work together with selected regional business partners who are both economically successful and contribute to environmental and climate protection, to promote sustainable start-up concepts.
The main learning objectives are to:
be able to identify new solution needs in the context of sustainable development and the Sustainable Development Goals set by the United Nations
build knowledge and skills of sustainability-oriented idea generation and evaluation
build knowledge and skills for entrepreneurial development and implementation of innovative solutions
build knowledge and skills to systematically link economic and ecological objectives
develop the ability to strategically develop green business areas and markets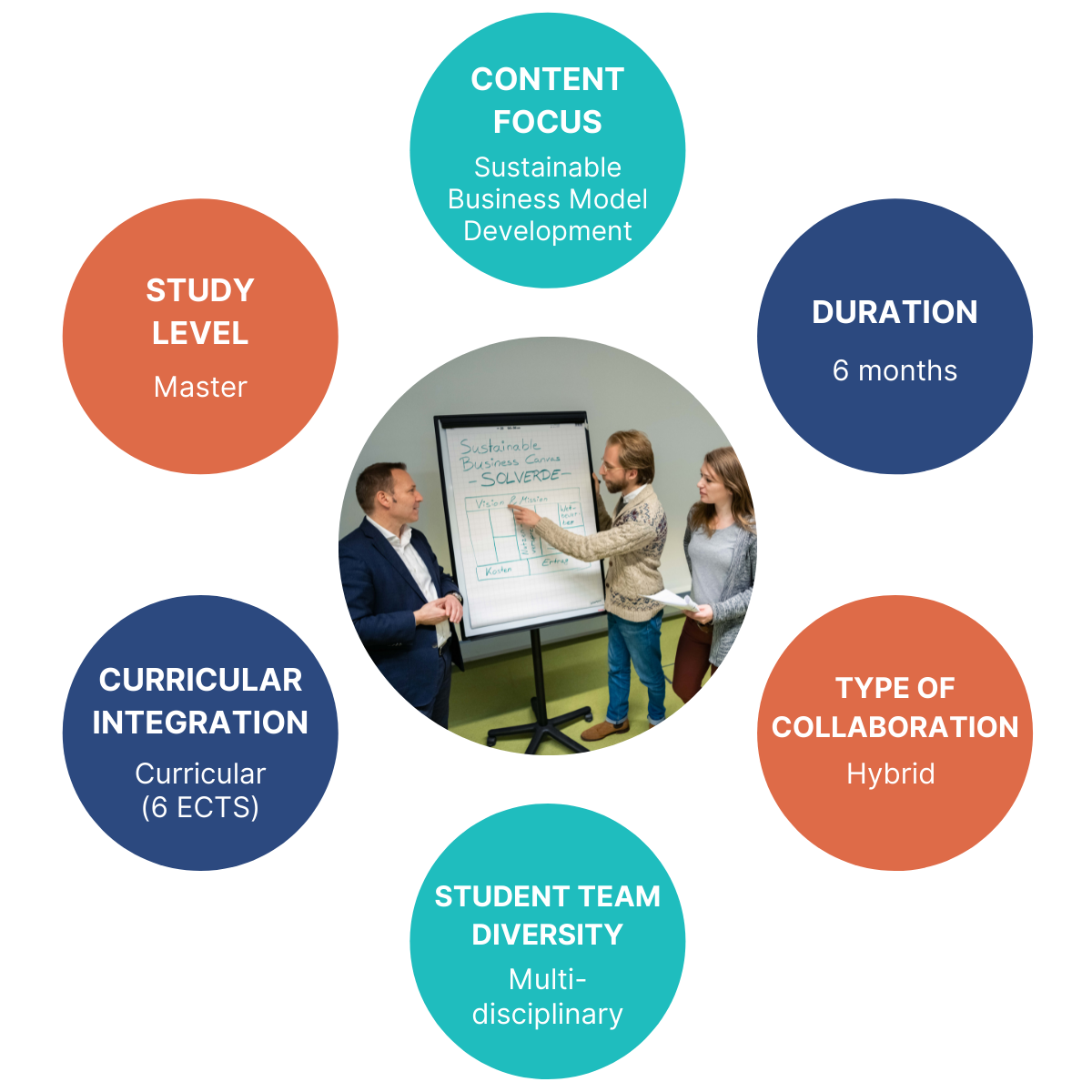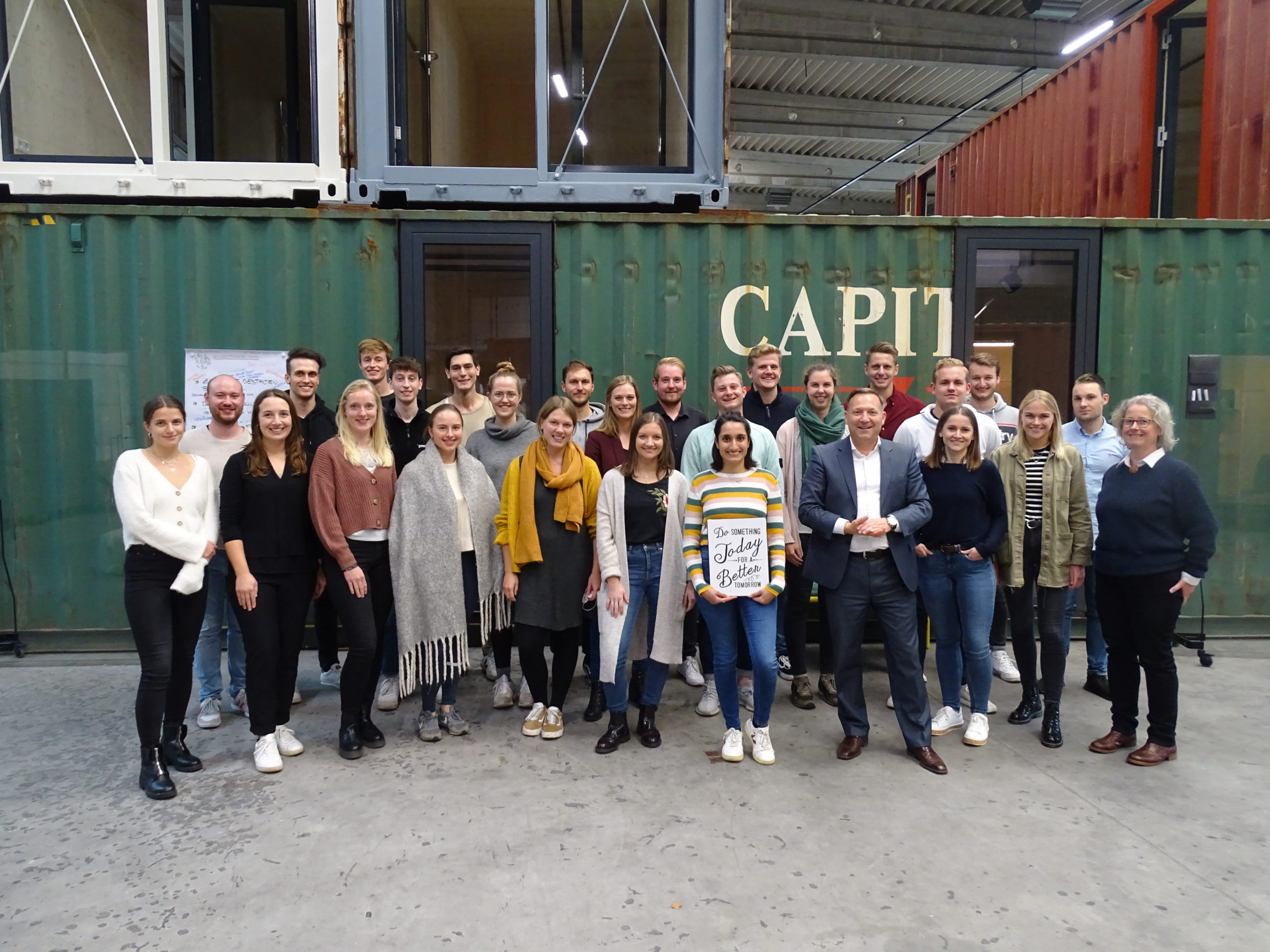 Students and lecturers of the 'Sustainable Venturing' module (fall semester 2021/22) at the incubator ZUKUNFT.unternehmen © ZUKUNFT.unternehmen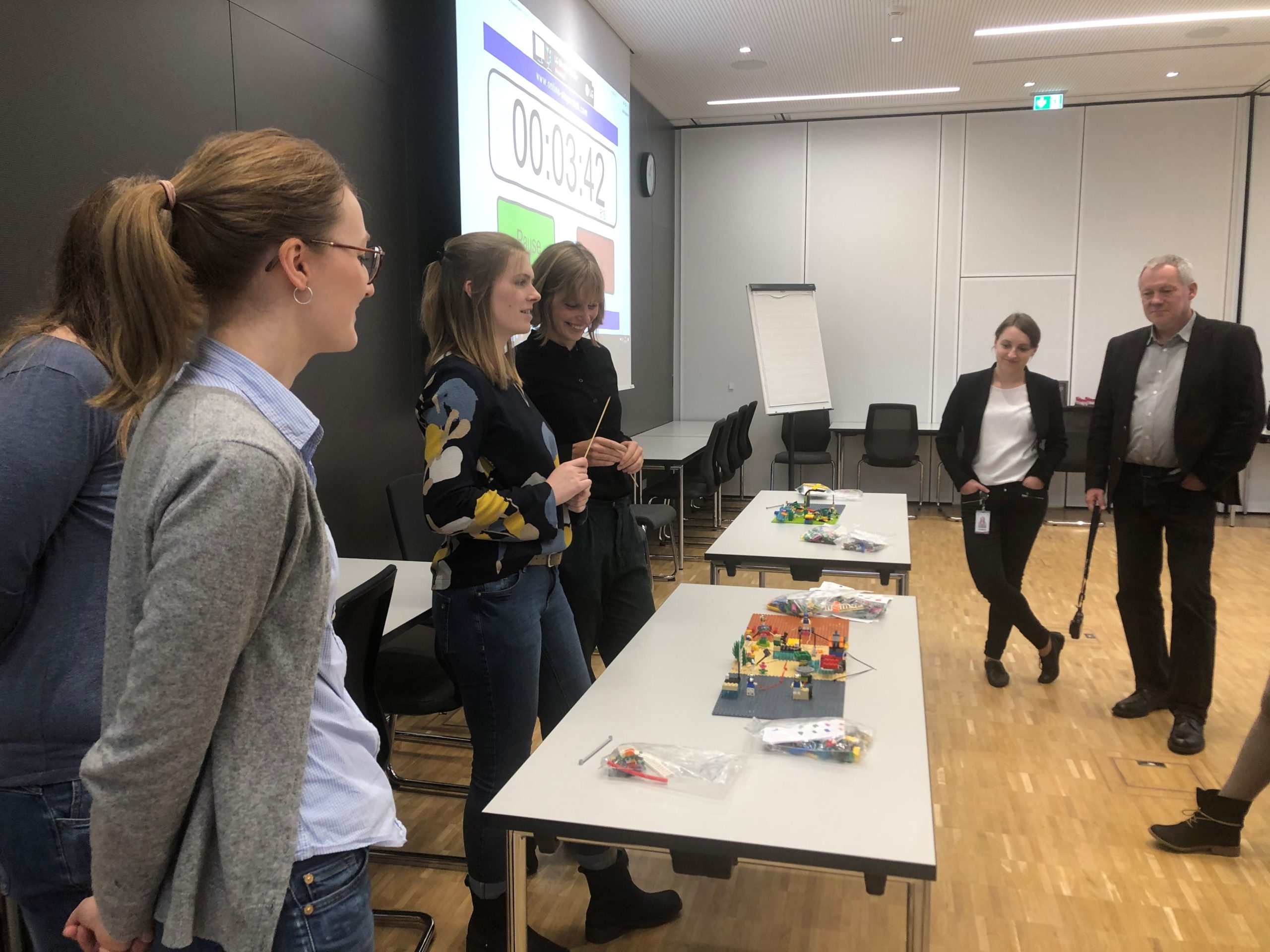 Students explaining their business idea with the help of a Lego model to the CEWE representatives Dr Matthias Hausmann and Sylvia Vespermann. © University of Oldenburg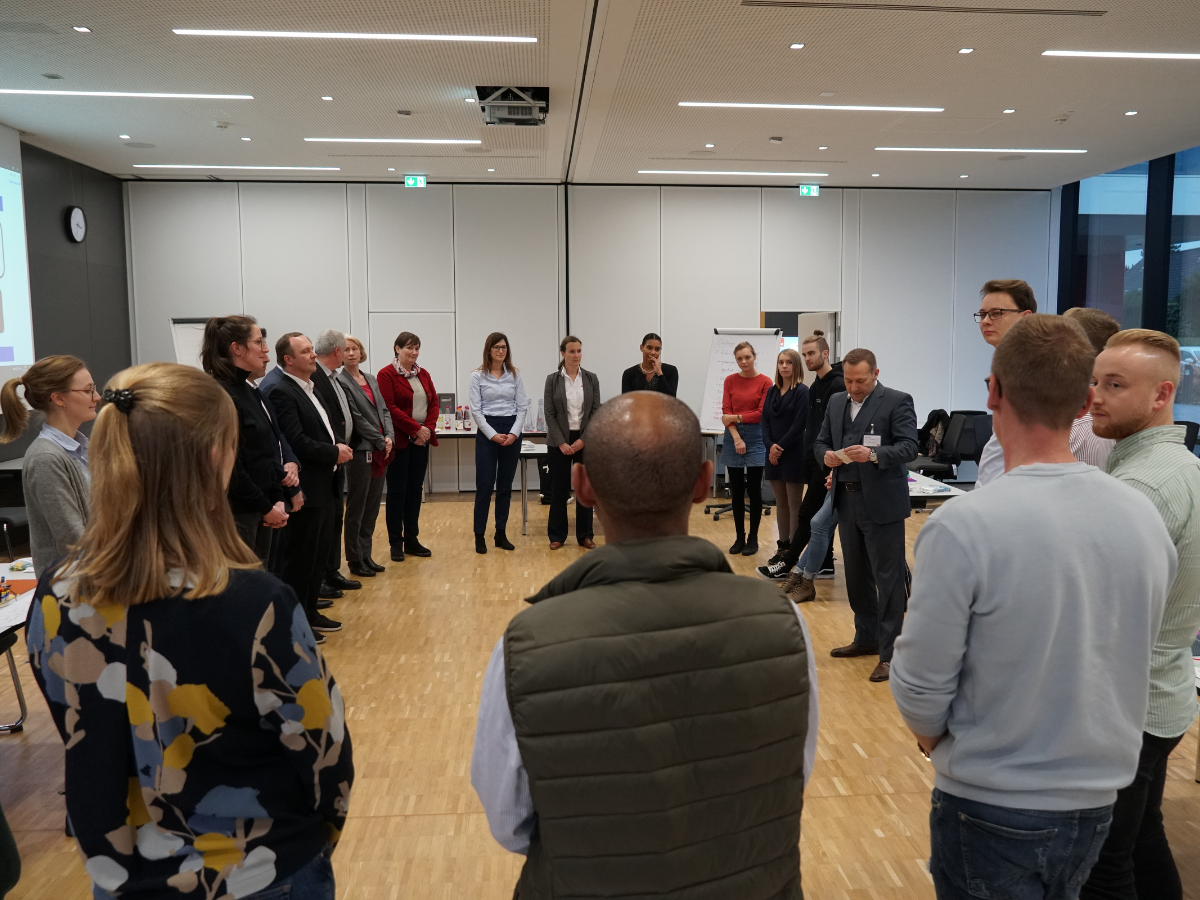 Final pitch of ideas: Using a standard evaluation scheme, the business partner will select the best ideas for further development. © Vennebroek Academic Services
Sustainability dimensions covered
Environmental sustainability – 100%

SOCIAL SUSTAINABILITY – 50%

ECONOMIC SUSTAINABILITY – 100%
Sustainability topics covered
Emission reduction and control
"In the module 'Sustainable Venturing', students are excited to develop innovative solutions and business models for real-world problems. We see strong competence improvements among the students here within a short period of time. The business partners are also enthusiastic, because they get new perspectives, new ideas and implementation-oriented business models developed by committed students."

Prof Dr Klaus Fichter, Professor of Innovation Management and Sustainability and responsible for the 'Sustainable Venturing' module at University of Oldenburg

TOGETHER, LET'S HARNESS THE POWER OF COLLABORATIVE ENTREPRENEURSHIP TO SOLVE SUSTAINABILITY CHALLENGES.
Get in touch if you have questions or comments. We're happy to hear from you.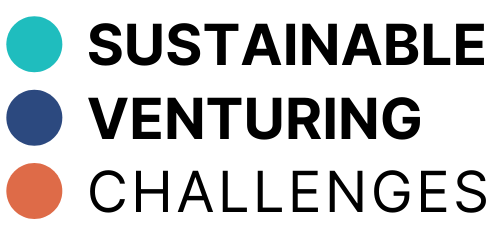 powered by ScaleUp4Sustainability
Carl von Ossietzky University of Oldenburg
Department of Business Administration, Economics and Law
Adj. Prof. Innovation Management and Sustainability
Ammerländer Heerstr. 114-118, 26129 Oldenburg, Germany
Legal notice and data protection

The platform was created as part of the ScaleUp4Sustainability project. ScaleUp4Sustainability (Project Reference: 601150-EPP-1-2018-1-DE-EPPKA2-KA) is funded by the Erasmus+/Knowledge Alliance Programme of the European Union.