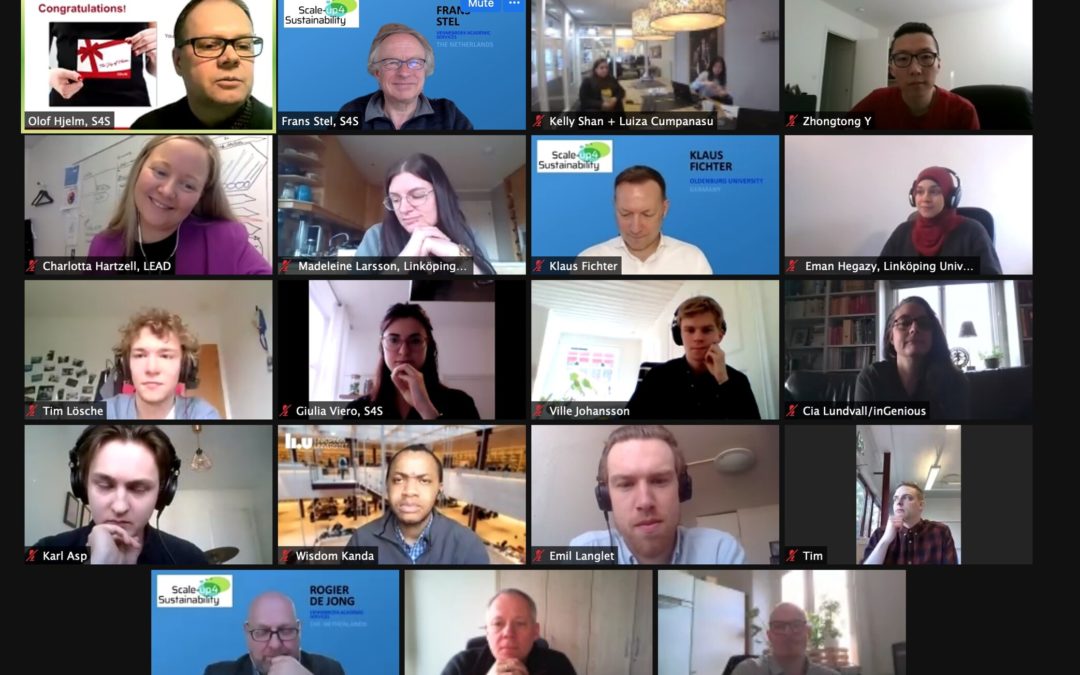 ENVIRONMENTALLY-DRIVEN BUSINESS DEVELOPMENT
Higher education institution

Linköping University, Sweden

Department
Faculty of Science and Engineering

Academic team
Prof Dr Olof Hjelm
Carina Sundberg

Every year, 15 to 30 students at Linköping University receive the opportunity to participate in the course 'Environmentally-driven Business Development' which incorporates elements of challenge-based learning (CBL). The course aim is to develop the capabilities to formulate and plan a business solution for an environmental problem. Theories and practical examples are presented at lectures. Seminars are arranged to further support student learning. In a group assignment, a sustainable business idea is planned and described in collaboration with a business partner.

After course completion the student shall:
be able to explain and reflect upon relevant theories and concepts in the area of sustainable entrepreneurship
be able to account for drivers and hinders for environmentally-driven business development
be able to account for critical factors for the establishment of an entrepreneurial venture and have some ability to collect and analyse relevant information for that purpose
combine knowledge about environment and environmental technology with innovation and
entrepreneurship
describe and motivate a tentative business solution to an environmental problem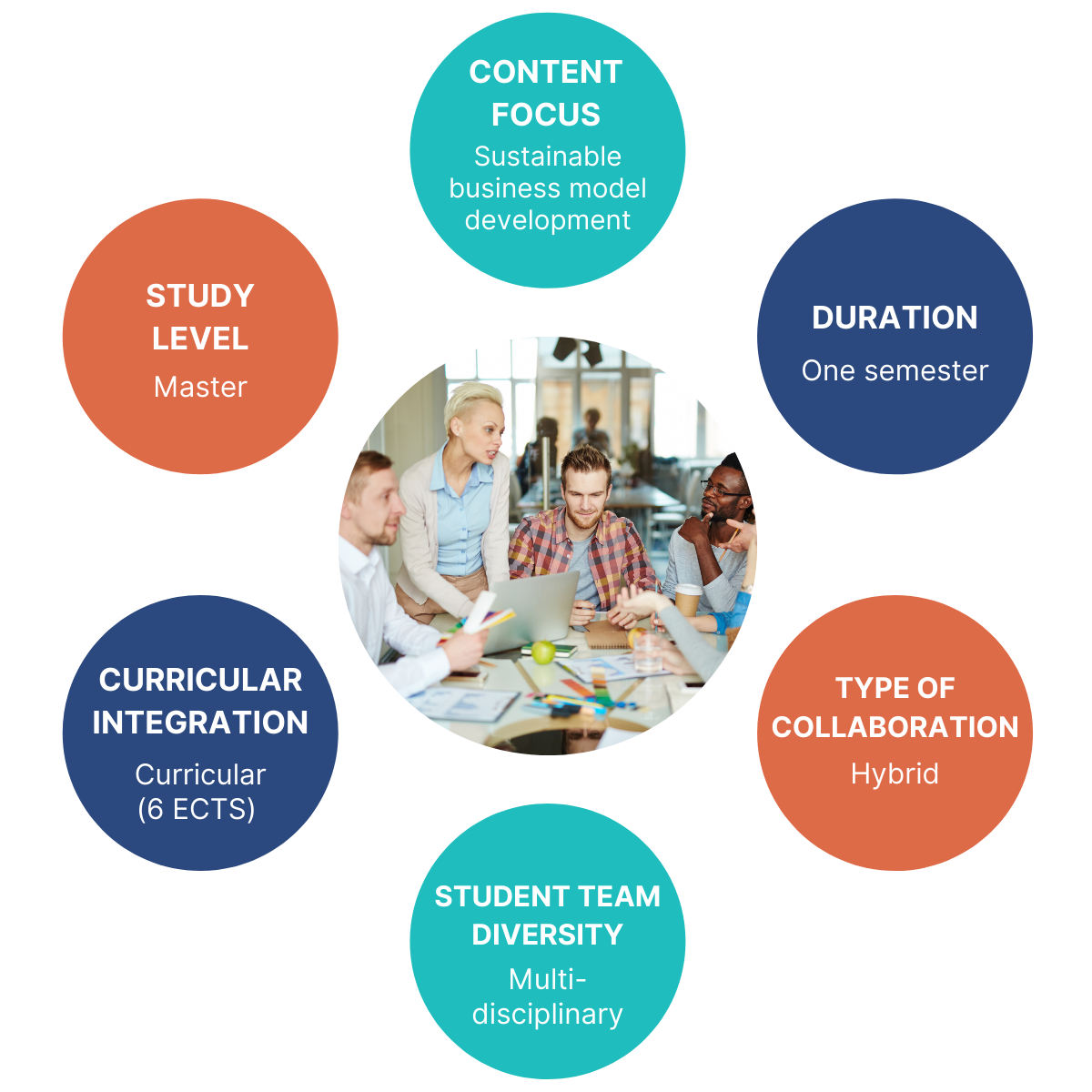 Sustainability dimensions covered
Environmental sustainability – 100%

SOCIAL SUSTAINABILITY – 50%

ECONOMIC SUSTAINABILITY – 100%
Sustainability topics covered
Energy and environmental management
"I'm very happy about the outcomes of the ScaleUp4Sustainability project in which we developed innovative programmes in student-business collaboration for sustainability. I hope it will inspire others to combine the three buzzwords "innovation", "entrepreneurship" and "sustainability", because there are a lot of sustainability challenges out there that we need to solve."

Prof Dr Olof Hjelm, Professor of Environmental Technology and Management and responsible for the course 'Environmentally-driven Business Development' at Linköping University

TOGETHER, LET'S HARNESS THE POWER OF COLLABORATIVE ENTREPRENEURSHIP TO SOLVE SUSTAINABILITY CHALLENGES.
Get in touch if you have questions or comments. We're happy to hear from you.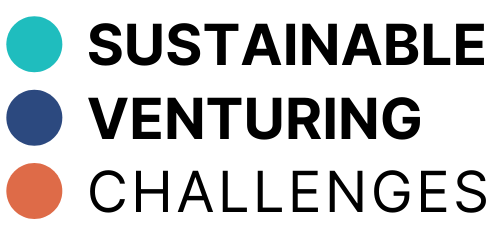 powered by ScaleUp4Sustainability
Carl von Ossietzky University of Oldenburg
Department of Business Administration, Economics and Law
Adj. Prof. Innovation Management and Sustainability
Ammerländer Heerstr. 114-118, 26129 Oldenburg, Germany
Legal notice and data protection

The platform was created as part of the ScaleUp4Sustainability project. ScaleUp4Sustainability (Project Reference: 601150-EPP-1-2018-1-DE-EPPKA2-KA) is funded by the Erasmus+/Knowledge Alliance Programme of the European Union.