Higher education institution

Linköping University, Sweden

Department
Department of Management and Engineering

Academic team
Albert Rudholm
Carina Ekhager
Charlotte Norrman
Cia Lundvall
In collaboration with the international development platform
InGenious
, Linköping University arranges a cross disciplinary course that gives students the opportunity to collaborate with students from all faculties in interdisciplinary project groups and together tackle challenges from trade, industry and society. The pedagogy used in the course is challenge-based learning. Cross disciplinary communication is an important part of the course and is practiced in the group work process and through so-called "pitches" that are both part of the course's examination and part of the presentation directed to the external parties. In the course, students receive the opportunity to create a personal network and develop their professional skills in an international environment signified by creativity and entrepreneurship.
After course completion, students should be able to:
conduct a cross-disciplinary project as part of a team
formulate research questions independently and contribute with relevant knowledge and skills in the work process
discuss and communicate solutions to external parties such as clients and other stakeholders both orally and in writing
reflect on group processes and group dynamics in collaboration with other professions
reflect on the work process and team dynamics from different perspectives such as business, sustainability and an ethical perspective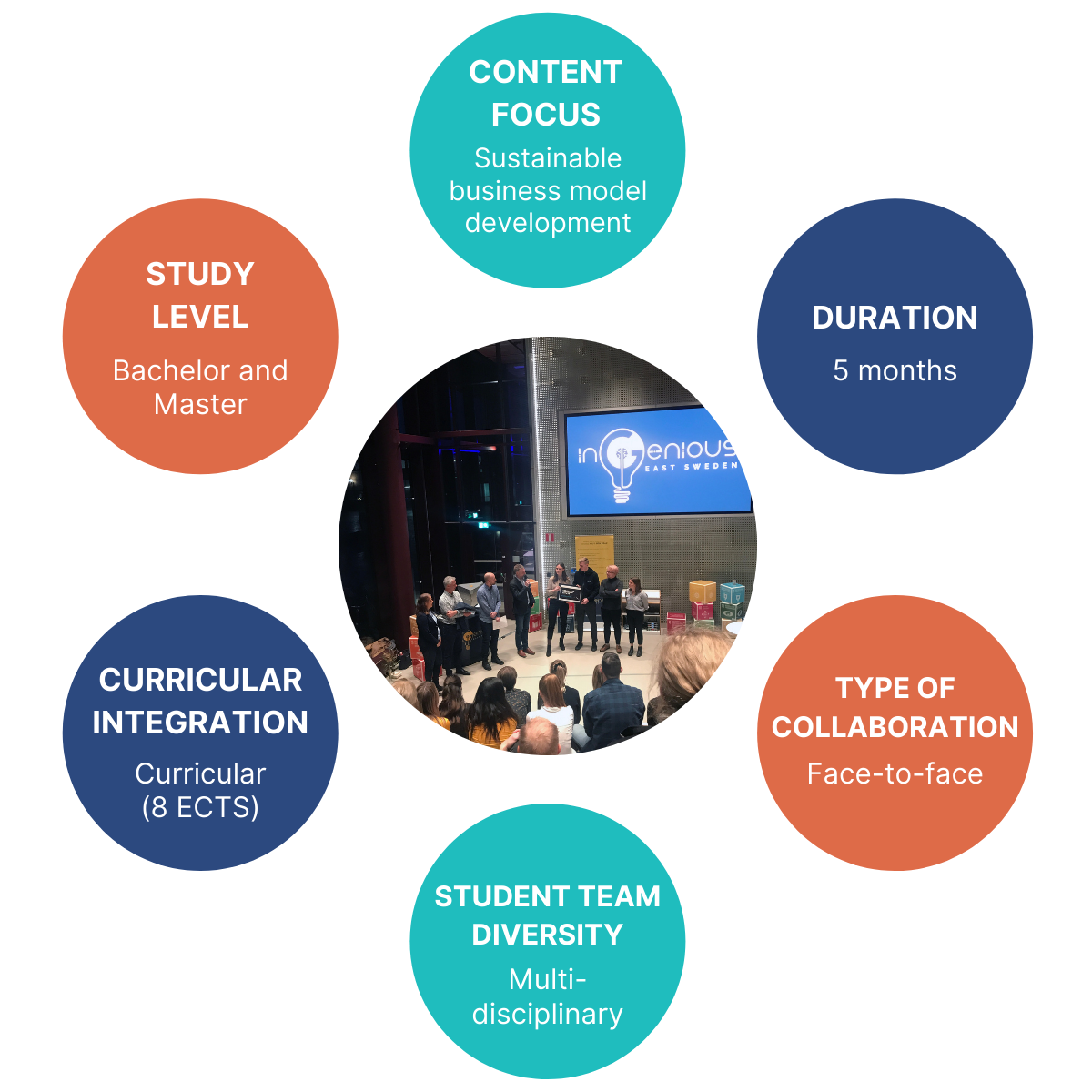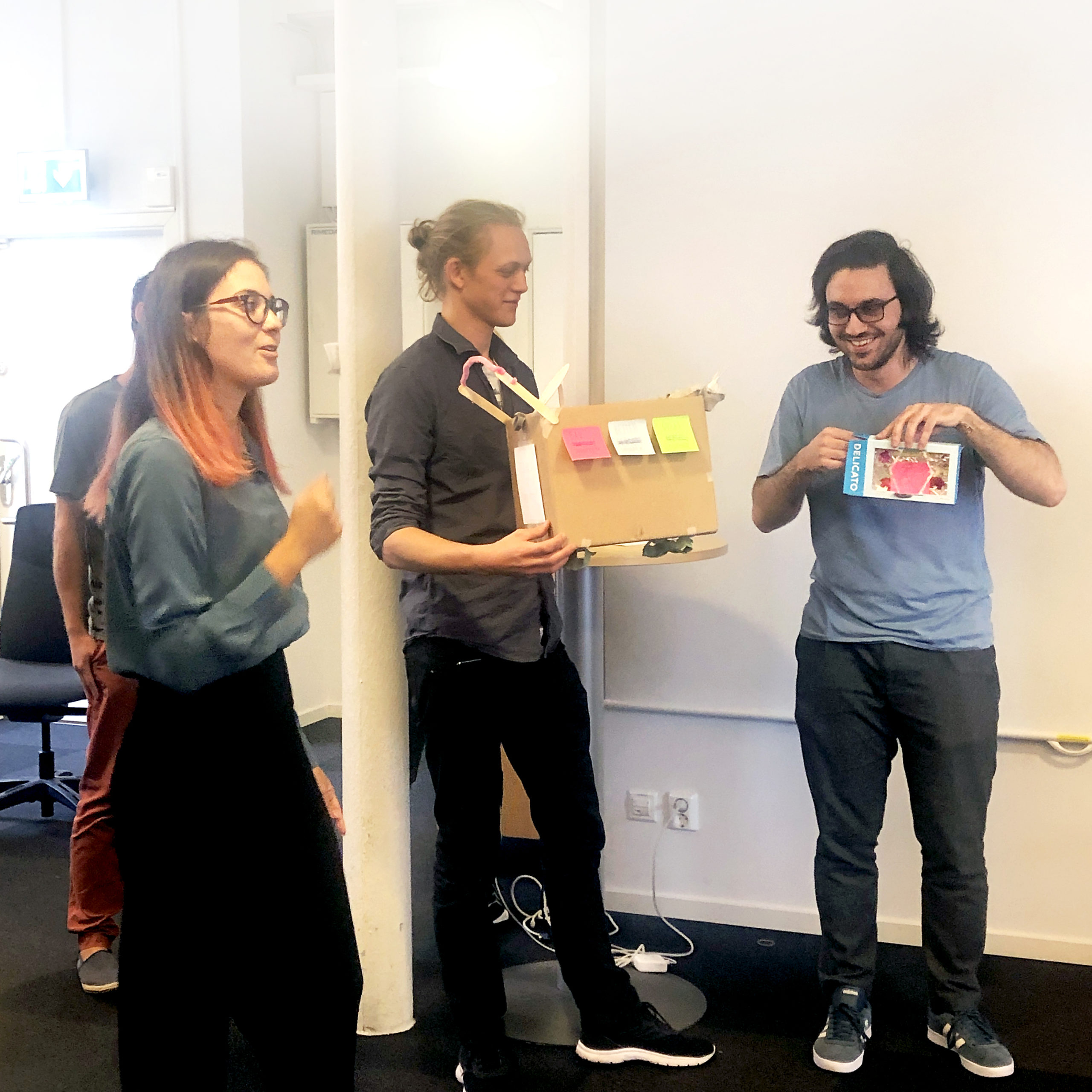 A student team presents what it has developed during the 'Shitty Prototyping' seminar held as part of the 'InGenious' course © Linköping University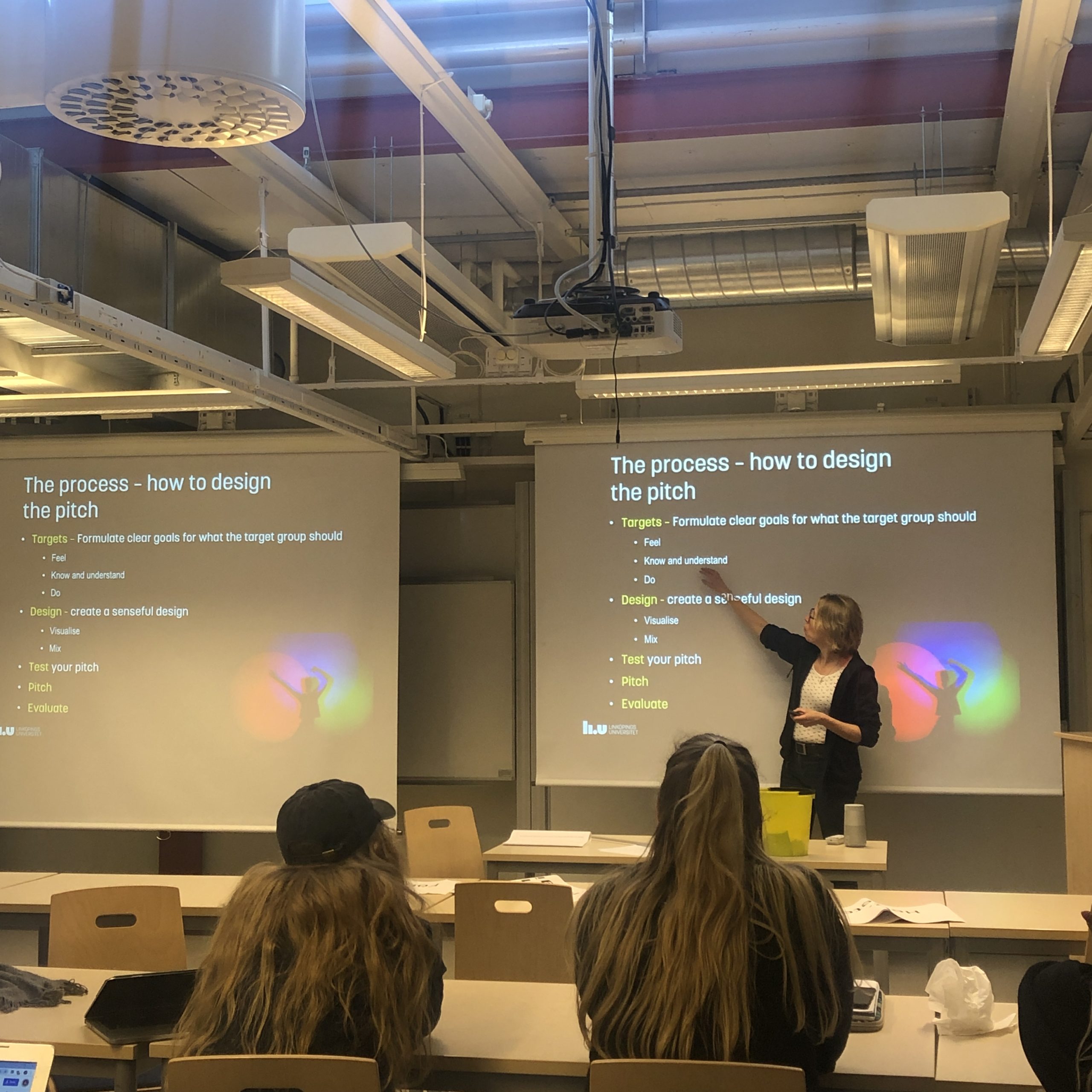 Course coordinator Prof Dr Charlotte Norrman introduces students of the 'InGenious' course to the art of pitching. © Linköping University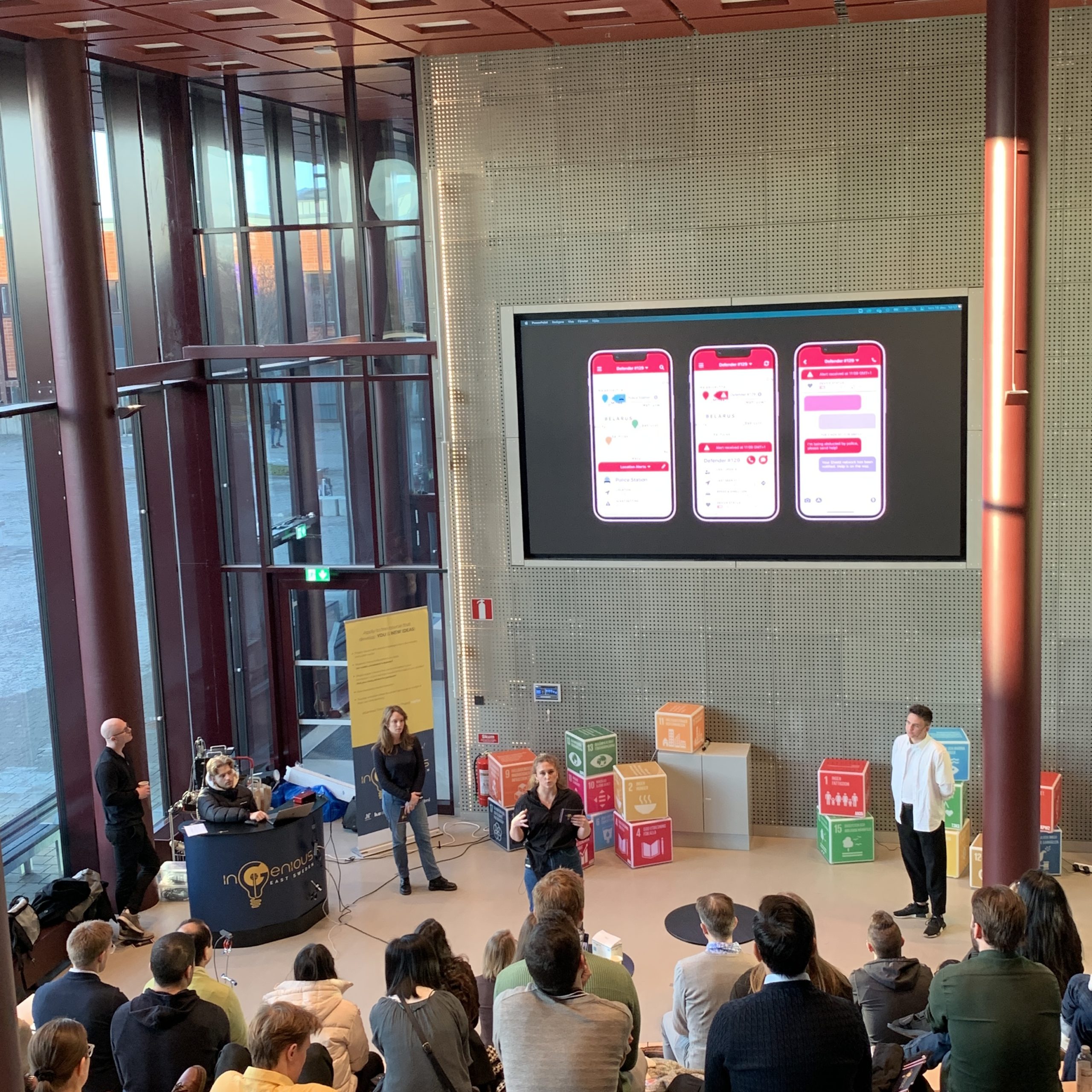 On the day of the final pitch event, a student team presents the sustainable business idea it has developed to academic staff, the business partner and fellow students. © Linköping University
Sustainability dimensions covered
Environmental sustainability – 100%

SOCIAL SUSTAINABILITY – 100%

ECONOMIC SUSTAINABILITY – 100%
Examples of past challenges
"

Experiential learning such as challenge-based learning allows students to gain both theoretical knowledge and practical skills. While it's a tougher way for students to acquire new knowledge and skills, at the same time it's a much more impactful way. The course results confirm this.

"
Prof Dr Charlotte Norrman, Professor of Innovation and Entrepreneurship and responsible for the 'InGenious' course at Linköping University

TOGETHER, LET'S HARNESS THE POWER OF COLLABORATIVE ENTREPRENEURSHIP TO SOLVE SUSTAINABILITY CHALLENGES.
Get in touch if you have questions or comments. We're happy to hear from you.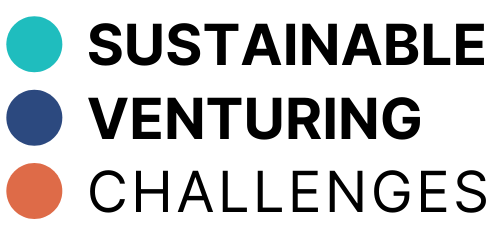 powered by ScaleUp4Sustainability
Carl von Ossietzky University of Oldenburg
Department of Business Administration, Economics and Law
Adj. Prof. Innovation Management and Sustainability
Ammerländer Heerstr. 114-118, 26129 Oldenburg, Germany
Legal notice and data protection

The platform was created as part of the ScaleUp4Sustainability project. ScaleUp4Sustainability (Project Reference: 601150-EPP-1-2018-1-DE-EPPKA2-KA) is funded by the Erasmus+/Knowledge Alliance Programme of the European Union.