fujifilm future challenge
Challenge provider

Fujifilm Europe

Academic partners

University of Twente
Tilburg University
University of Oldenburg
Linköping University
Avans University of Applied Sciences

Academic team
Dr Frans Stel
Dr James Small
Anne Seela
Wisdom Kanda
Rogier de Jong
Esther Fijneman
The Fujifilm Future Challenge is an annual challenge organised by Fujifilm, the world's largest photographic and imaging company, in cooperation with academic staff at several European higher education institutions. Over the course of 10 weeks, international student teams from academic and applied universities in the Netherlands, Belgium, Germany and Sweden are asked to contribute to Fujifilm's mission of improving the quality of life for all by developing innovative and sustainable product applications for the company's multiple business fields – ranging from imaging to healthcare and material solutions.
The students are supported continuously throughout the challenge process by five technical experts from Fujifilm. The academic staff also provides guidance with regard to ideation, business model development, spotting opportunities and testing these in the market. As part of the challenge requirements, the students produce two videos, two business model canvasses and a pitch presentation. The challenge concludes with a final pitch event during which the student teams present their sustainable solutions and feasibility evaluations to an expert jury, consisting of Fujifilm management and academic staff.
"The Fujifilm Future Challenge is open for participation of students with different backgrounds who are encouraged to build on and benefit from each other's different knowledge and skills. To facilitate out-of-the-box thinking, we introduce them to a range of creativity tools which help to take into consideration different perspectives and to shift from product innovation to systemic innovation – inspiring them to look at the whole picture instead of the product aspect only", Dr Frans Stel, Management Consultant, Trainer and Coach at Vennebroek Academic Services and academic coordinator of the Fujifilm Future Challenge, points out.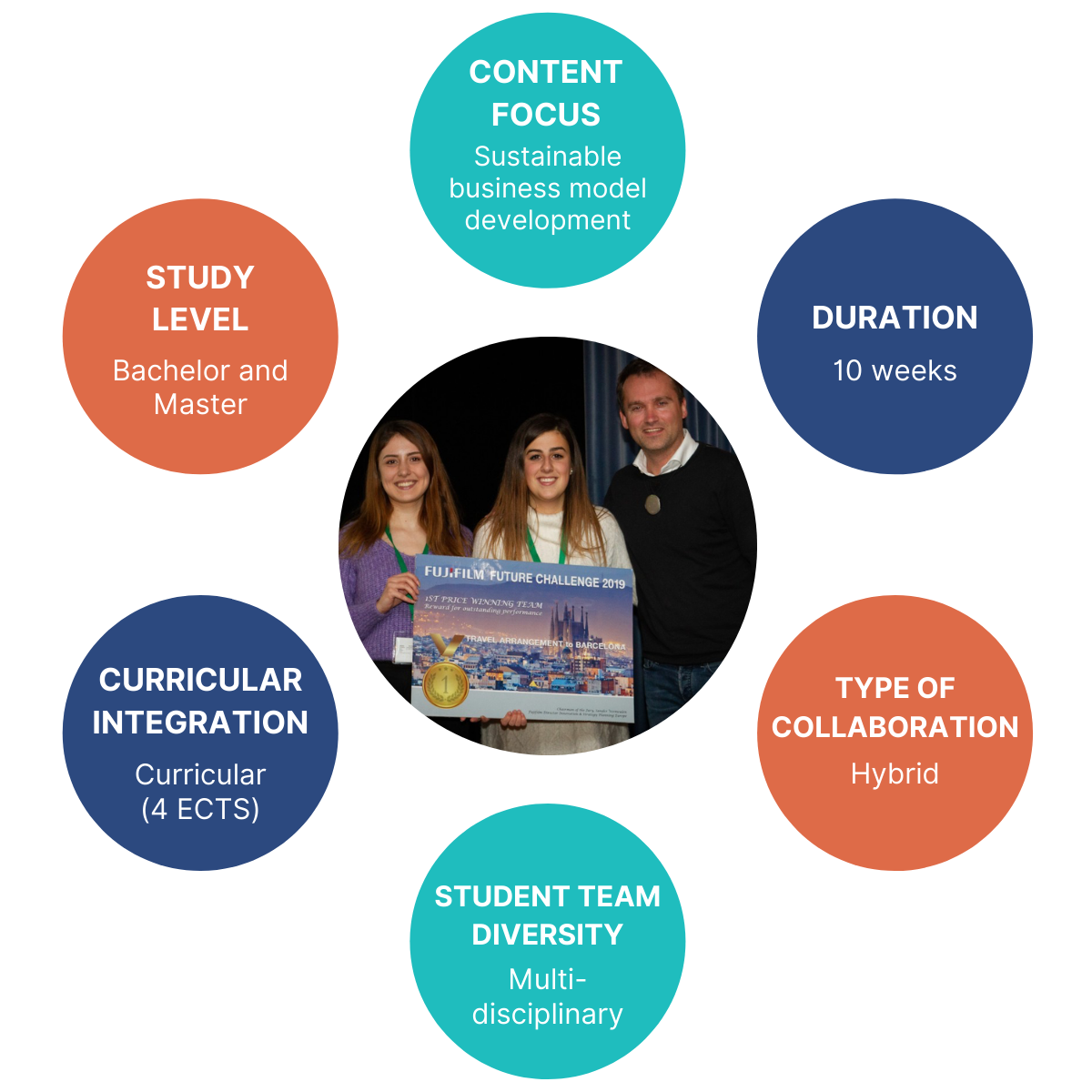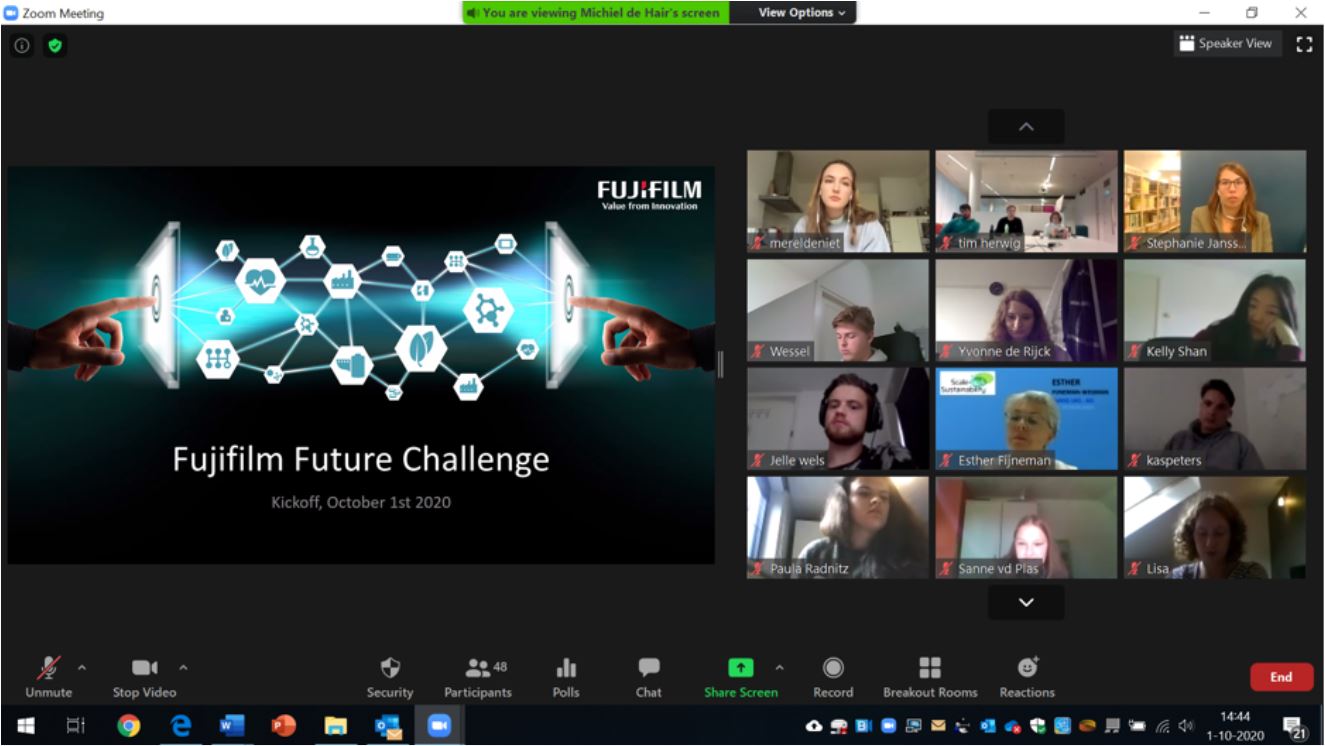 The kick-off of the Fujifilm Future Challenge 2020 which was carried out virtually and saw participation of 11 international student teams. © Frans Stel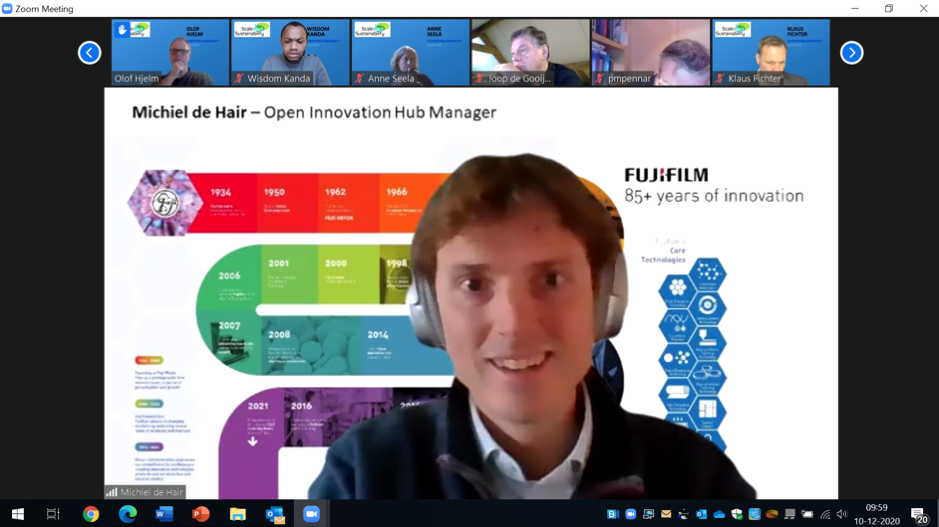 Michiel de Hair, Open Innovation Hub Manager at Fujifilm Europe, introduces the company and its technologies to students during the kick-off the Fujifilm Future Challenge 2020. © Frans Stel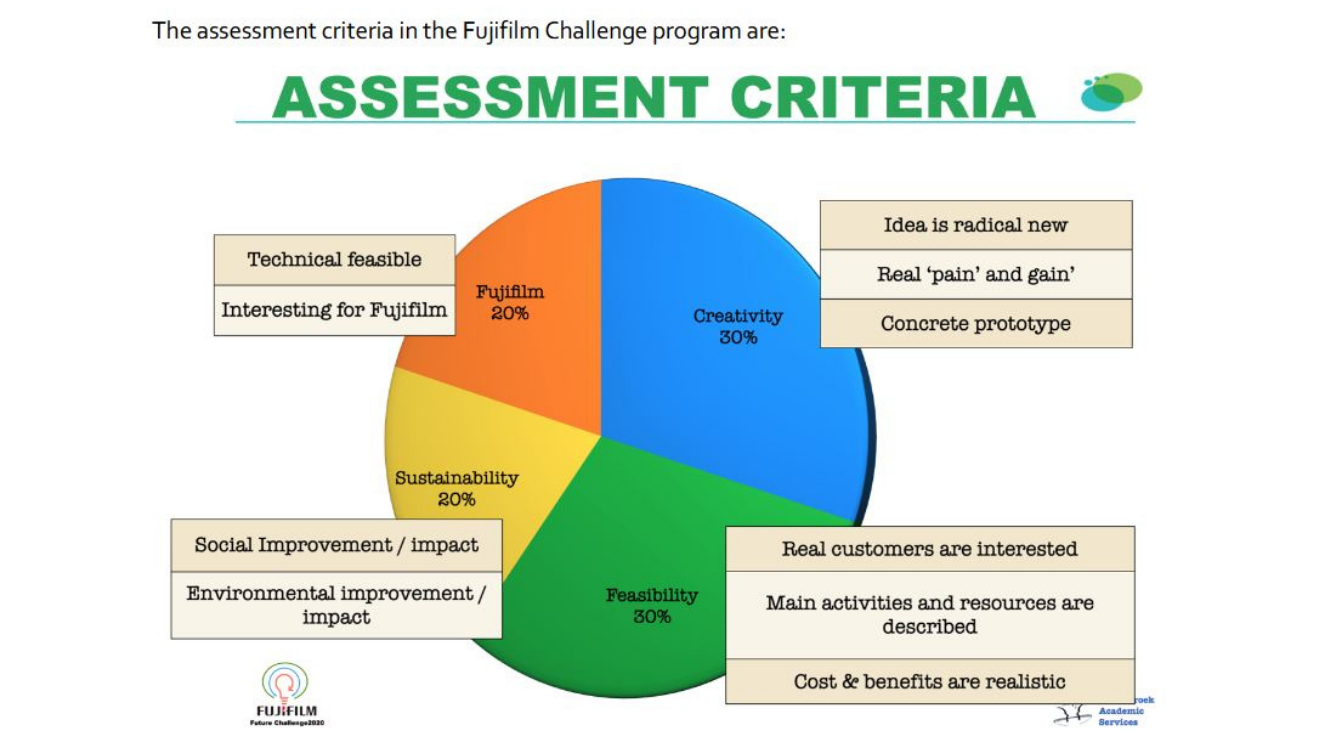 The assessment criteria used to evaluate the solutions developed in the Fujifilm Future Challenge, as presented by Dr Frans Stel to participating students. © Frans Stel
Sustainability dimensions covered
Environmental sustainability – 100%

SOCIAL SUSTAINABILITY – 100%

ECONOMIC SUSTAINABILITY – 100%
Sustainability topics covered
"What really struck me is that a young generation of students in their early 20s don't need an assignment to think about sustainability. We have experienced that they automatically think about sustainable ideas and products – it's really incorporated into their being."

Michiel de Hair, Open Innovation Hub Manager at Fujifilm Europe and corporate coordinator of the Fujifilm Future Challenge

TOGETHER, LET'S HARNESS THE POWER OF COLLABORATIVE ENTREPRENEURSHIP TO SOLVE SUSTAINABILITY CHALLENGES.
Get in touch if you have questions or comments. We're happy to hear from you.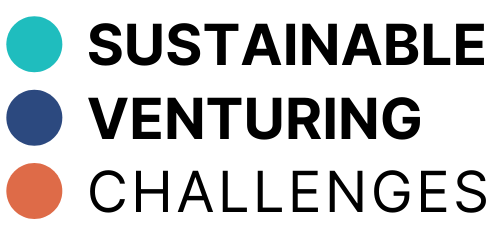 powered by ScaleUp4Sustainability
Carl von Ossietzky University of Oldenburg
Department of Business Administration, Economics and Law
Adj. Prof. Innovation Management and Sustainability
Ammerländer Heerstr. 114-118, 26129 Oldenburg, Germany
Legal notice and data protection

The platform was created as part of the ScaleUp4Sustainability project. ScaleUp4Sustainability (Project Reference: 601150-EPP-1-2018-1-DE-EPPKA2-KA) is funded by the Erasmus+/Knowledge Alliance Programme of the European Union.