Higher education institution

Carl von Ossietzky University of Oldenburg, Germany

Department
Department of Business Administration, Economics and Law

Academic team
Dr Karsten Hurrelmann
Anne Seela
The Climate Challenge is a challenge-based seminar offered as part of the module 'Innovation Management' at University of Oldenburg, in cooperation with the chemical company BÜFA. Over the course of one semester, 35 students work in teams of 5 to develop sustainable innovative solutions that have potential to contribute to BÜFA's carbon neutrality strategy. To reach its carbon neutrality goals, the chemical company has set up a climate task force to reduce and avoid its Scope 1 emissions. The extra-curricular one-day co-ideation workshop 'Green Business Idea Jam' precedes the Climate Challenge and gives students the opportunity to work with members of the climate task force to identify specific challenges. Challenges identified in the 'Green Business Idea Jam' are then integrated into the Climate Challenge.
During the Climate Challenge, students are asked to work on the following challenges in collaboration with company representatives and academic staff:
Strengthening climate awareness among company employees (company site)
Strengthening climate awareness among company employees (mobility)
Innovative logistics solutions for the company
Promotion of sustainability innovations by the company
Regional company's carbon offsetting project
Digitalisation of the company's customer service processes
Intelligent energy management for a new PV system of the company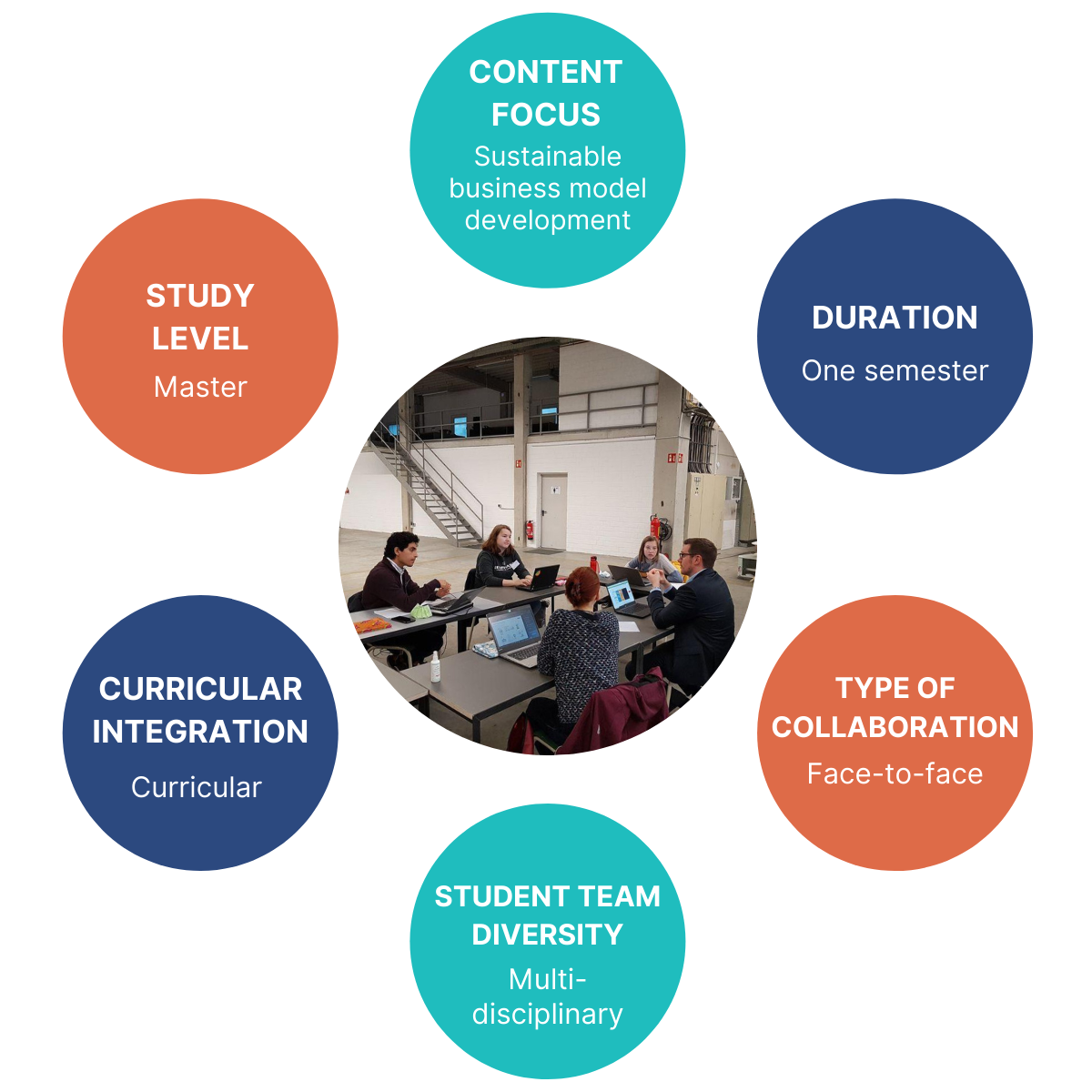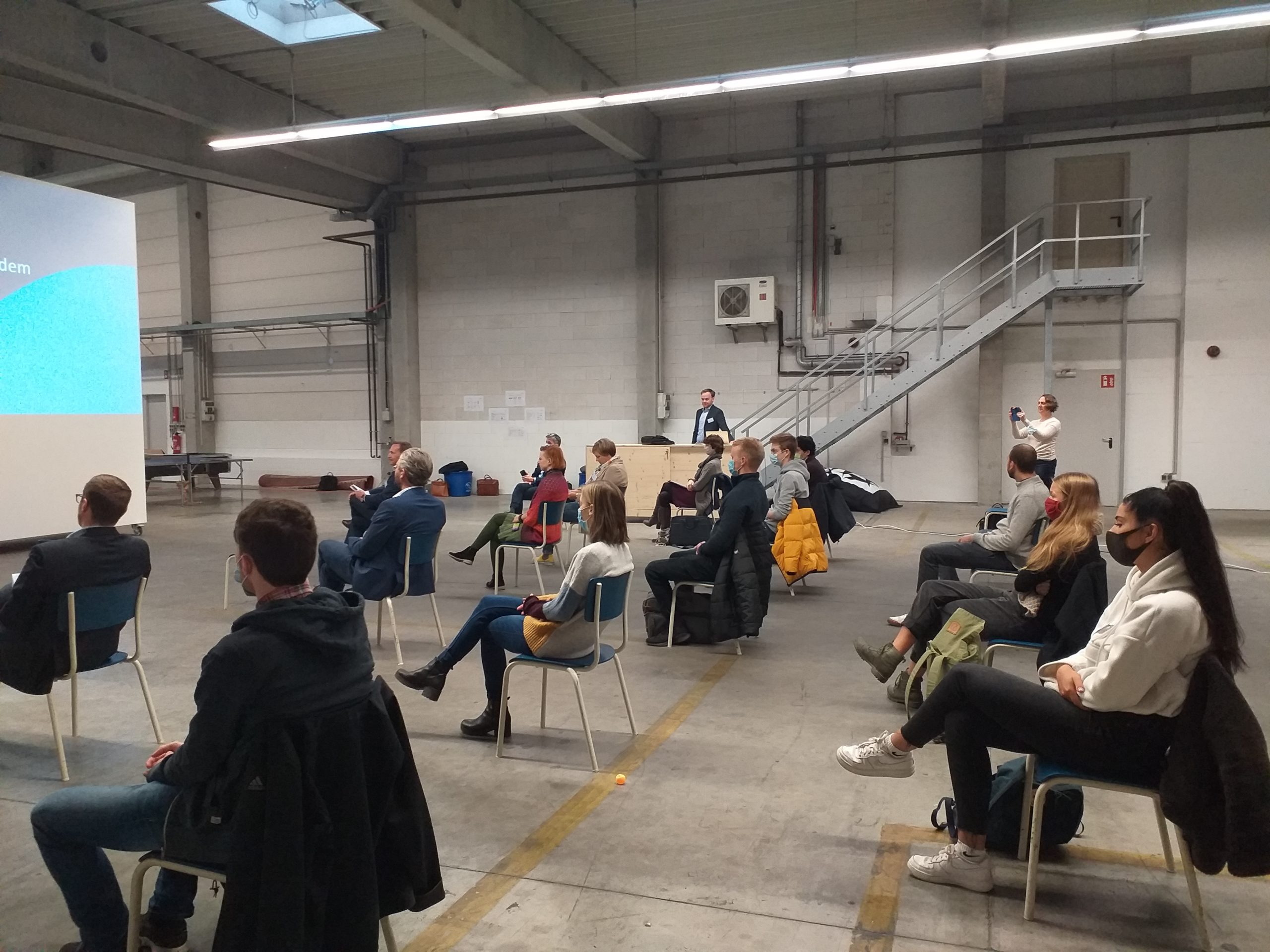 Felix Thalmann, Managing Director at BÜFA, welcomes students and BÜFA employees to the Green Business Idea Jam at the incubator ZUKUNFT.unternehmen. © University of Oldenburg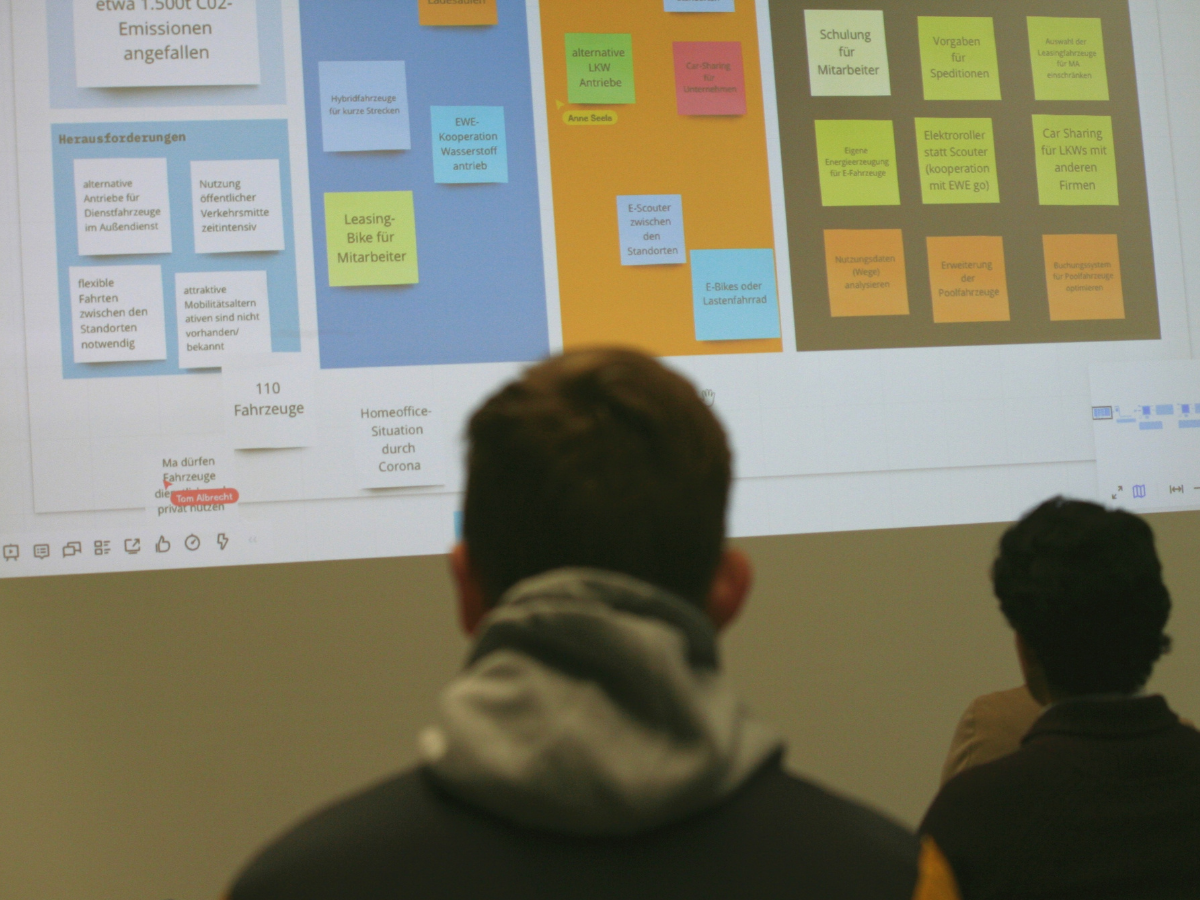 Given pandemic circumstances, participating students used online collaboration tools such as Miro to work on their own devices during team sessions.  © University of Oldenburg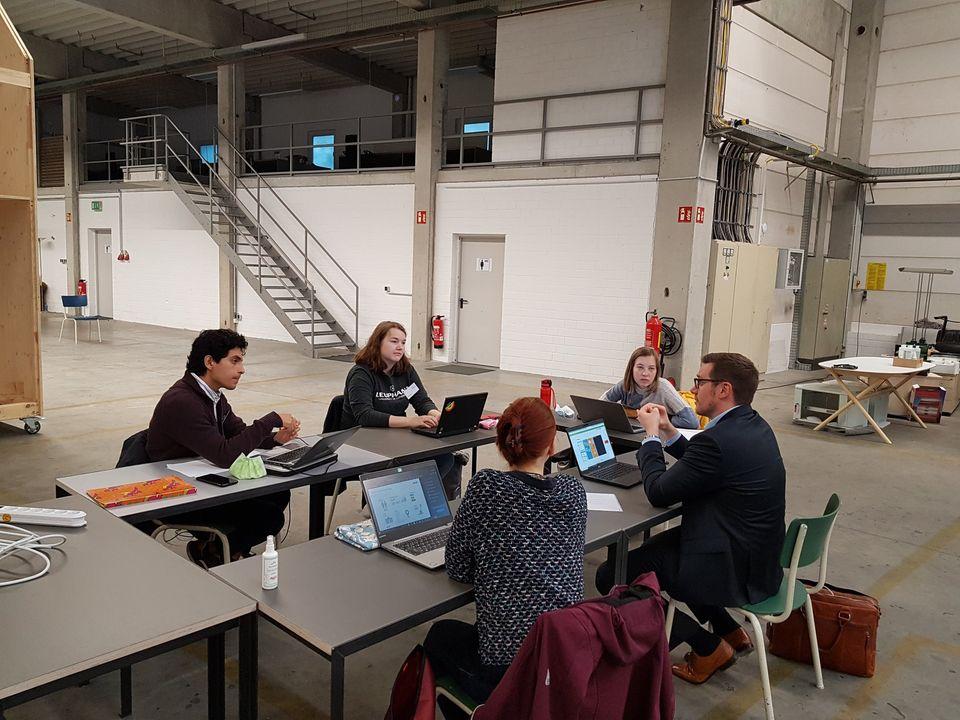 A company representative discusses with a student team and provides feedback on their developed ideas. © University of Oldenburg
Sustainability dimensions covered
Environmental sustainability – 100%

SOCIAL SUSTAINABILITY – 50%

ECONOMIC SUSTAINABILITY – 100%
Sustainability topics covered
"I am positively surprised by the intensity of the student results, especially when considering that the students usually do not have specialist knowledge of our company's business field and also don't necessarily know each other before they group up to work together on a topic. This is pretty amazing and enables us to learn from for our further work in the company."

Yvonne Burmann, Business Development Officer at BÜFA GmbH & Co. KG and corporate coordinator for the challenge-based 'Climate Challenge' seminar

TOGETHER, LET'S HARNESS THE POWER OF COLLABORATIVE ENTREPRENEURSHIP TO SOLVE SUSTAINABILITY CHALLENGES.
Get in touch if you have questions or comments. We're happy to hear from you.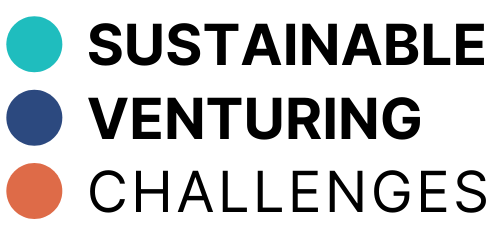 powered by ScaleUp4Sustainability
Carl von Ossietzky University of Oldenburg
Department of Business Administration, Economics and Law
Adj. Prof. Innovation Management and Sustainability
Ammerländer Heerstr. 114-118, 26129 Oldenburg, Germany
Legal notice and data protection

The platform was created as part of the ScaleUp4Sustainability project. ScaleUp4Sustainability (Project Reference: 601150-EPP-1-2018-1-DE-EPPKA2-KA) is funded by the Erasmus+/Knowledge Alliance Programme of the European Union.