Higher education institution

University of Twente

Department
Green Hub Twente

Academic team
Dr Frans Stel
Dr Alex Baker-Friesen
Dr James Small

The International Circular Challenge is a challenge-based format organised by Green Hub Twente in collaboration with the EU Erasmus+ funded project ScaleUp4Sustainability (innovative programmes in student-business collaboration in green venturing). The one- to two-day challenge activity brings together companies and international students who form interdisciplinary teams to develop innovative ideas to improve the companies' business models towards circularity. Throughout the challenge, the students receive guidance from academic staff. The challenge providers also provide their support and expertise wherever needed. On the final day, the student teams pitch their ideas to the academic staff and companies who provide a final assessment and valuable feedback to the students.
Past challenges include:
International Circular Challenge Twente 2021 (July 2021)
Circular Buckylab (April – June 2020)
S4S Circular Challenge 2020 (September 2020)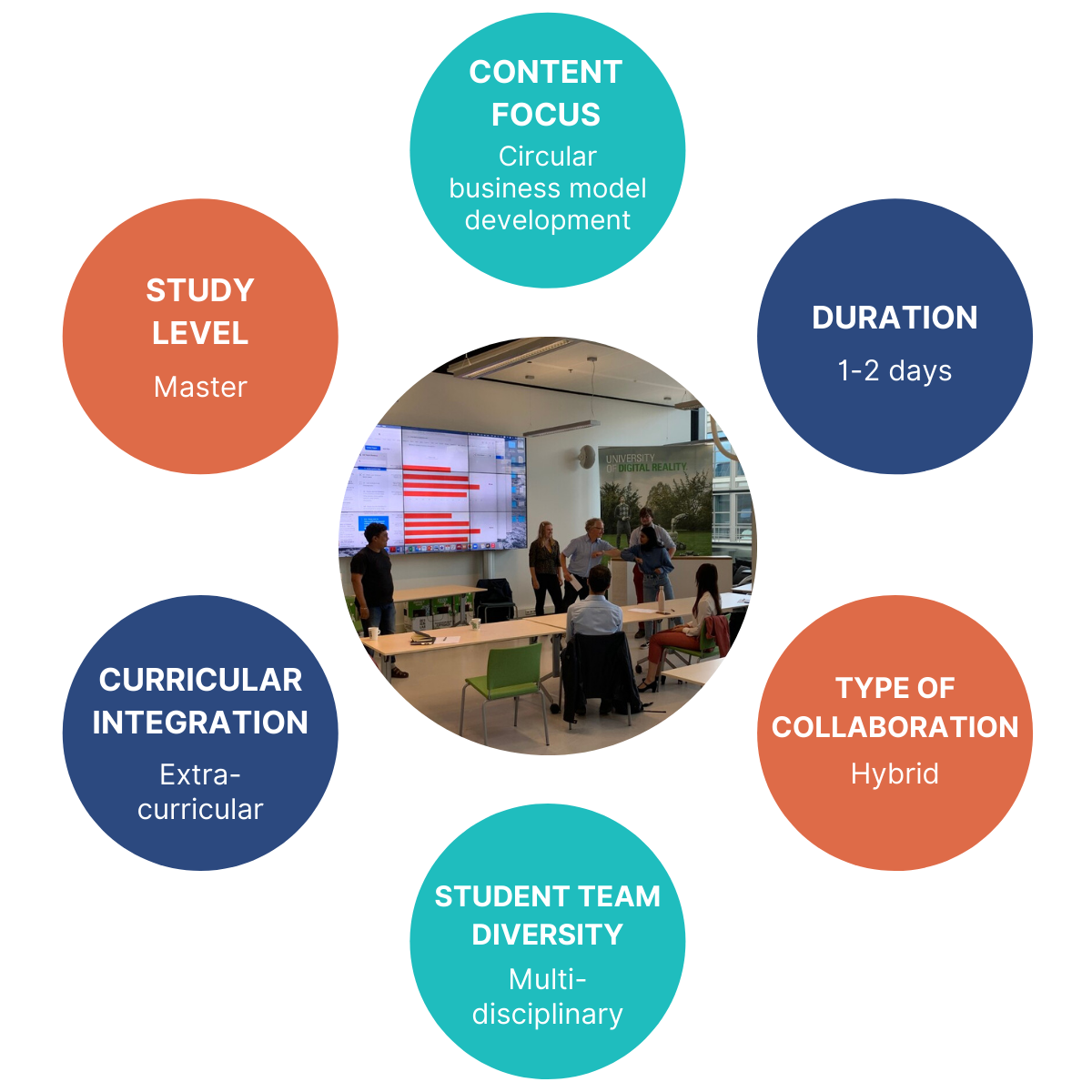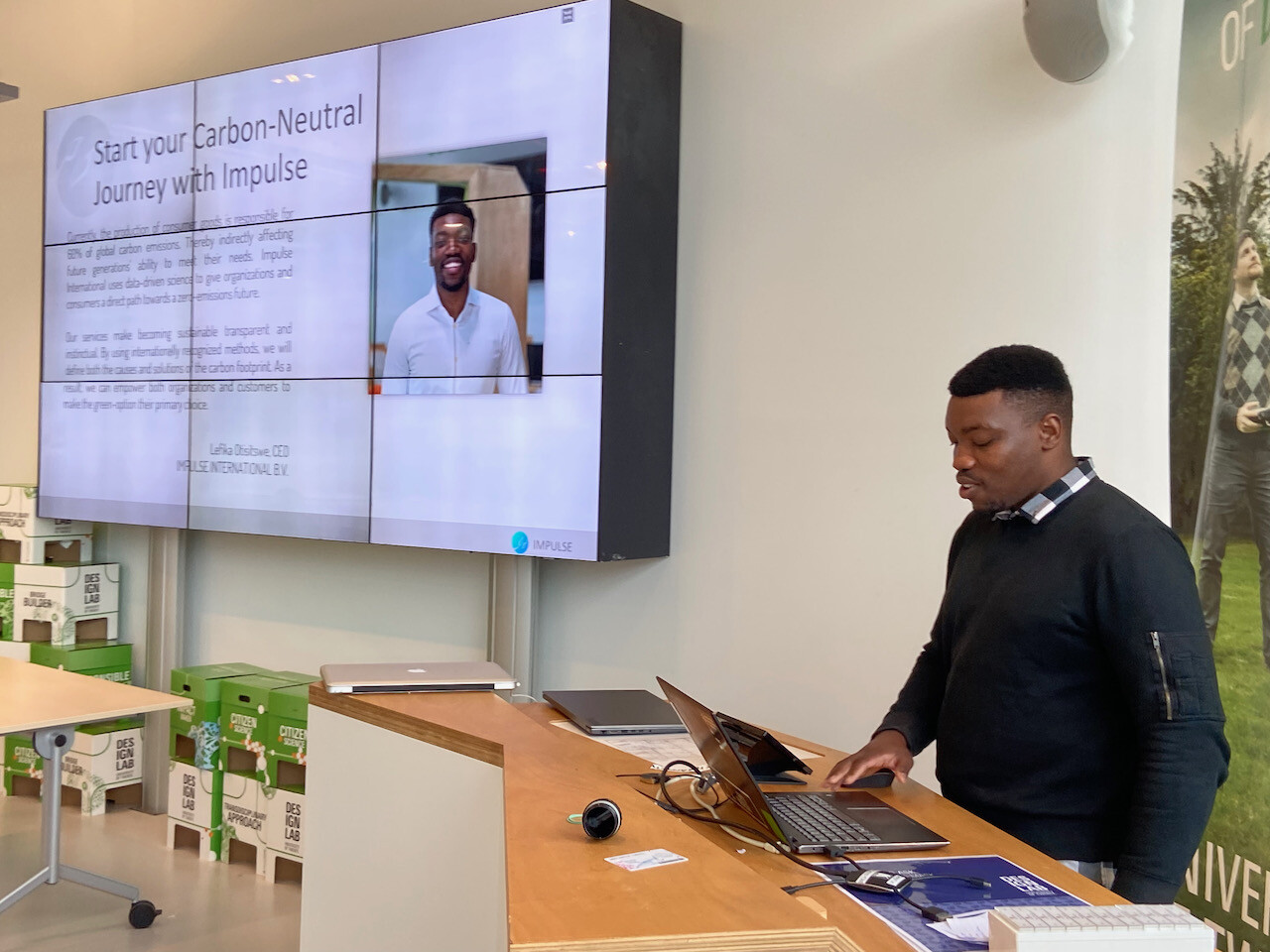 A team member of the start-up IMPULSE is presenting their business problem to the students at the International Circular Challenge 2021. © Frans Stel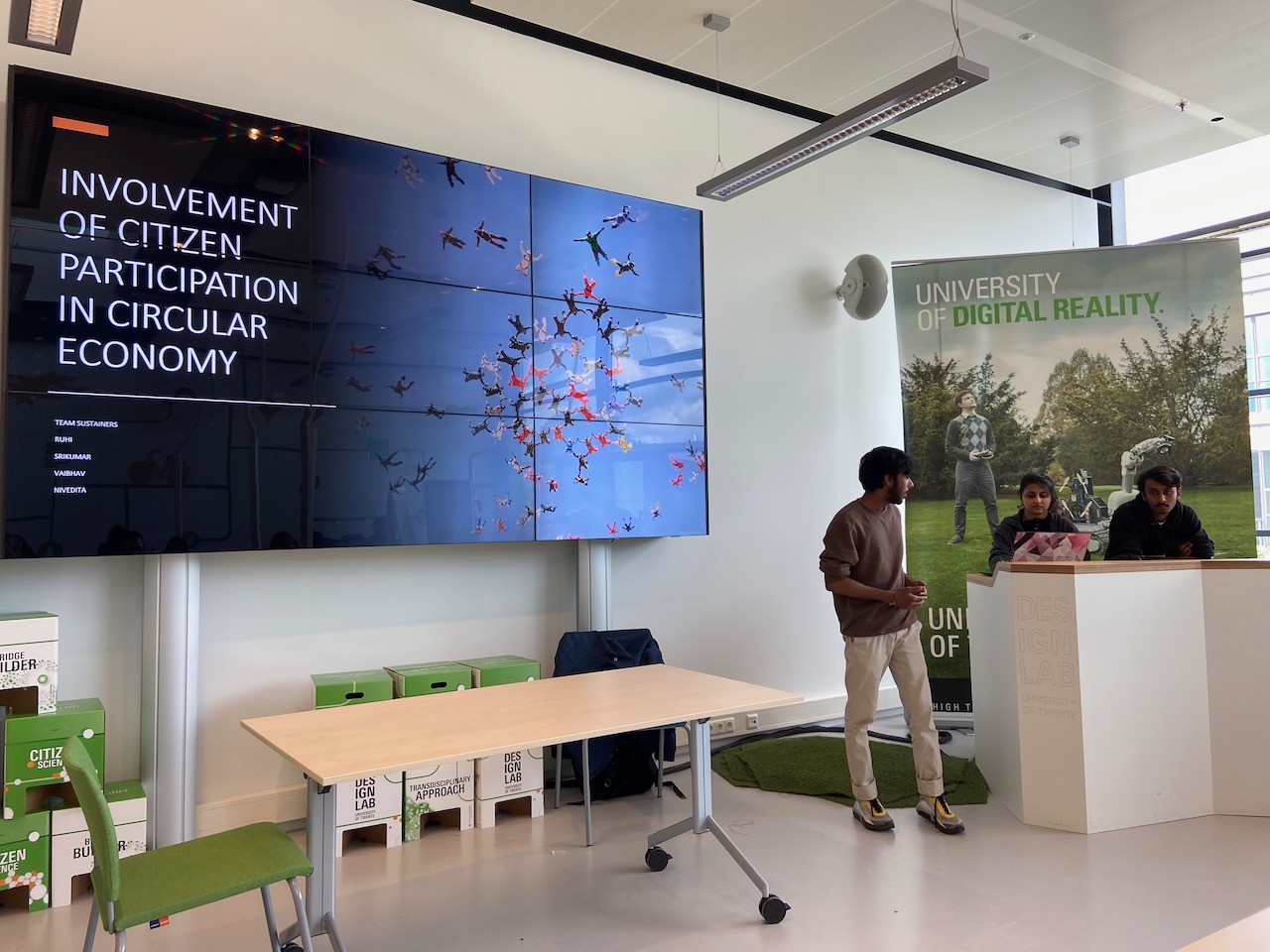 A student team pitches their business idea at the International Circular Challenge 2021 which took place at Twente University's Design Lab Incubation Space. © Frans Stel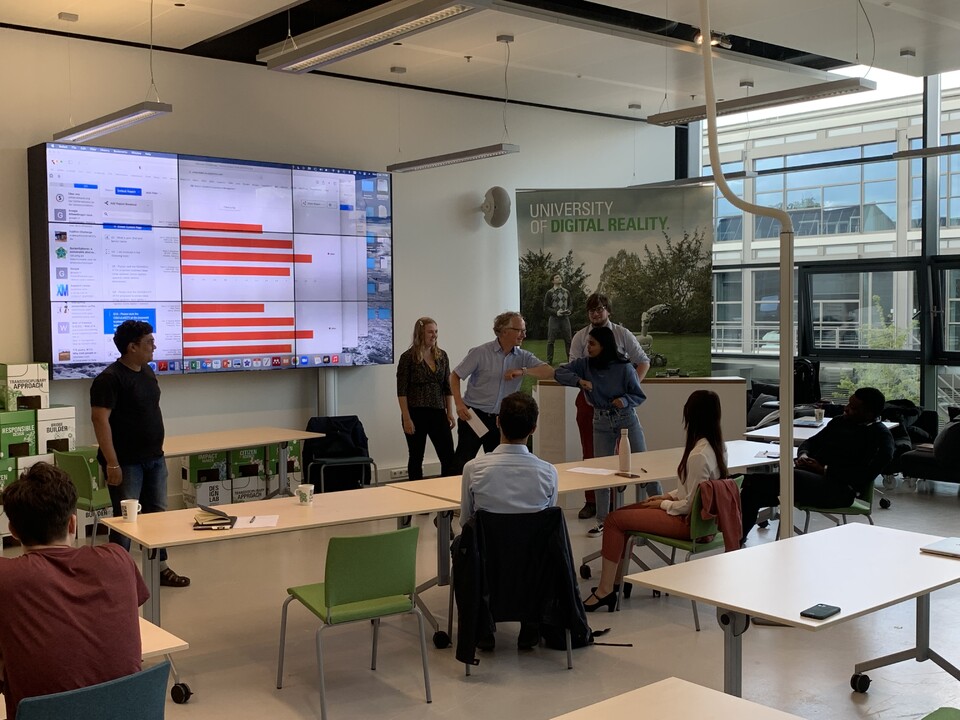 Dr Frans Stel, coordinator of the International Circular Challenge, interacting with participating students after their pitch. © Frans Stel
Sustainability dimensions covered
Environmental sustainability – 100%

SOCIAL SUSTAINABILITY – 50%

ECONOMIC SUSTAINABILITY – 100%
Sustainability topics covered
Emission reduction and control
"Challenge-based learning is a modern way of teaching. It's a more effective way of learning and very appealing to students, because of its "learing-by-doing" nature."

Dr Frans Stel, Management Consultant, Trainer and Coach at Vennebroek Academic Services and coordinator of the Circular Challenge

TOGETHER, LET'S HARNESS THE POWER OF COLLABORATIVE ENTREPRENEURSHIP TO SOLVE SUSTAINABILITY CHALLENGES.
Get in touch if you have questions or comments. We're happy to hear from you.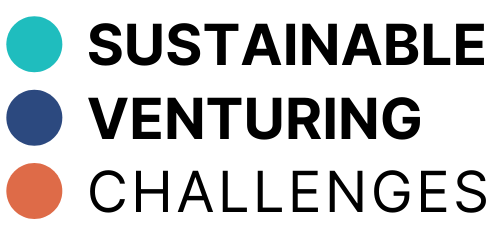 powered by ScaleUp4Sustainability
Carl von Ossietzky University of Oldenburg
Department of Business Administration, Economics and Law
Adj. Prof. Innovation Management and Sustainability
Ammerländer Heerstr. 114-118, 26129 Oldenburg, Germany
Legal notice and data protection

The platform was created as part of the ScaleUp4Sustainability project. ScaleUp4Sustainability (Project Reference: 601150-EPP-1-2018-1-DE-EPPKA2-KA) is funded by the Erasmus+/Knowledge Alliance Programme of the European Union.